Karl W. Schulz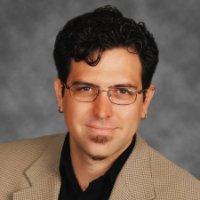 Karl W. Schulz, Ph.D.
Research Associate Professor, Oden Institute
Associate Professor, Dell Medical School Department of Women's Health
EDUCATION
Ph.D., Aerospace Engineering
The University of Texas at Austin
M.S., Aerospace Engineering
The University of Texas at Austin
Karl W. Schulz came to ICES and Dell Medical School from Intel Corp., where he was a principal engineer within the Datacenter Group. Prior to that, Schulz was an associate director of the Texas Advanced Computing Center.
His current research interests include high-performance computing, numerical methods, modeling and simulation, uncertainty quantification, software architecture, performance optimization and extreme-scale programming. His work has been funded by grants through the National Aeronautics and Space Administration, the National Science Foundation, the Department of Energy, the Department of Defense and a variety of industrial sponsors.
The work that Schulz has completed has been published in journals such as Industrial Engineering and Chemistry Research, AIAA Journal of Spacecraft and Rockets, and the Journal of Offshore Mechanics and Arctic Engineering. He has also presented his work at a number of conferences and meetings nationally and internationally.
Contact
Email: [204, 250, 125, 127, 95, 128, 243, 202, 207, 199, 128, 135, 132, 137, 240, 216, 143, 254, 111, 136]
Office: POB 3.442