Latest updates on campus operations and resources related to COVID-19
Learn more
Computational Engineering and Science Research Image
Developing
Leaders
in Computational Engineering and Sciences
What is Computational Science & Engineering?
Computational Science or Computational Science & Engineering (CSE) is an interdisciplinary field that uses mathematical modeling and advanced computing to understand and solve complex problems. At its core CSE involves developing models and simulations to understand physical/natural systems.
Learn More →
The Computational Science, Engineering, and Mathematics (CSEM) graduate program is an interdisciplinary program leading to the PhD degree that prepares students for the field of computational and mathematical modeling.
The Oden Institute annually offers generous Postdoc fellowships coupled with employee benefits and relocation expense reimbursements. Applications are accepted until Jan. 6, 2020 for the following fall semester.
Undergraduate offerings include summer internships, a certificate program, and a five-year joint degree combining a bachelor's degree in Computer Science with a master's degree in Computational Science, Engineering, and Mathematics.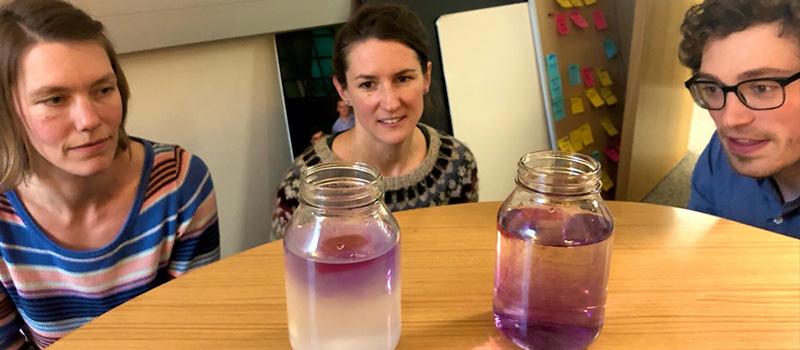 ODEN Feature
The Arctic Ocean: Stirred not Shaken
Researchers from the Oden Institute for Computational Engineering and Sciences will be at Girl Day this Saturday showing the next generation of scientists how to conduct simple yet powerful experiments to understand the role of sea ice and glacial melts in the changing Arctic climate.
Read More →