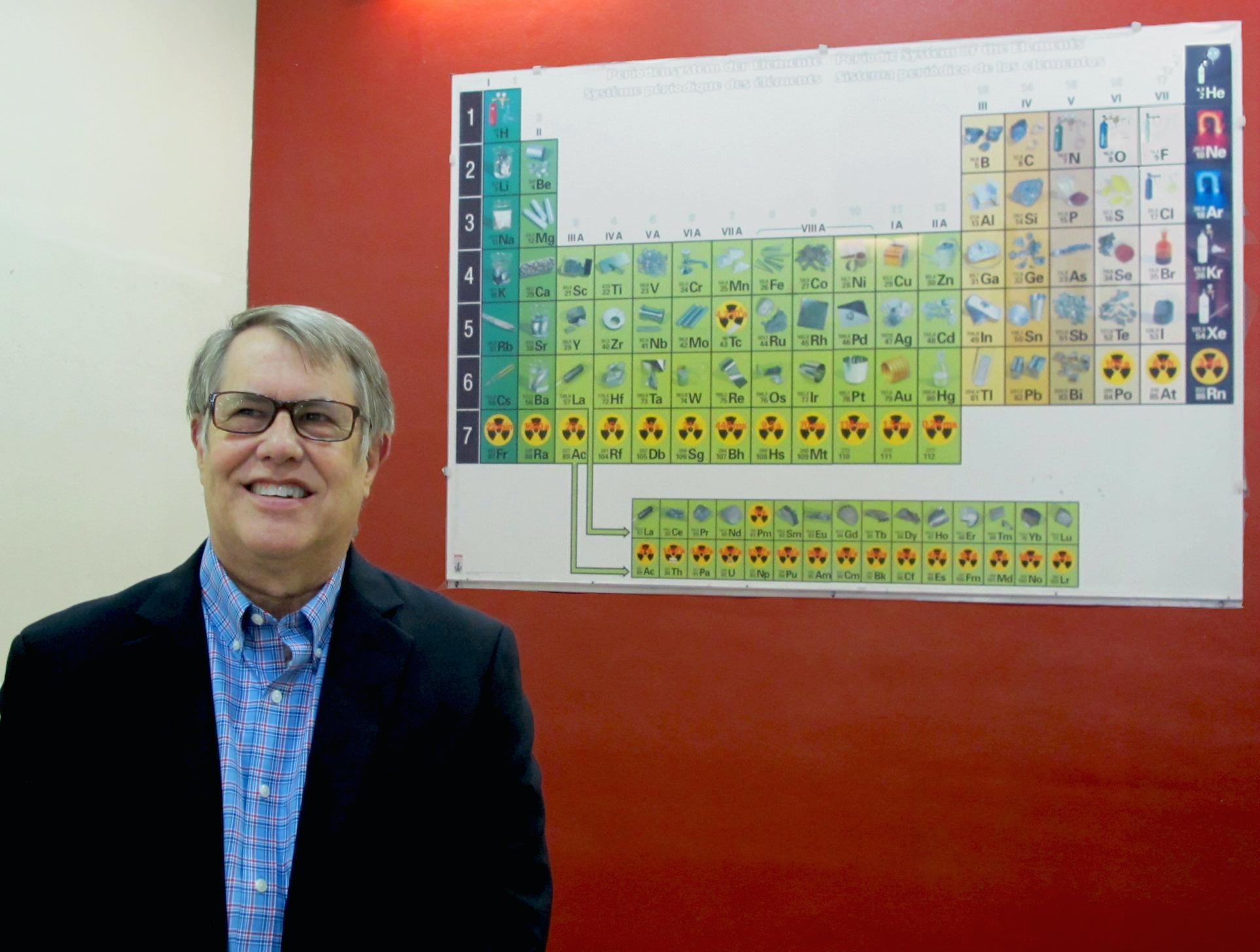 Dr. Jim Chelikowsky received the TMS John Bardeen Award 2020 for his outstanding contributions to the field of electronic materials.
Dr. Jim Chelikowsky Receives TMS John Bardeen Award for 2021
Dr. Jim Chelikowsky has been awarded The Minerals, Metals, and Materials Society (TMS) John Bardeen Award for 2021. This award recognizes individuals who have made outstanding contributions and are leaders in the field of electronic materials.
Dr. Chelikowsky is both a leader in his field and a long-standing member of the Oden Institute, assuming his current position as the W.A. "Tex" Moncrief, Jr. Chair of Computational Materials and professor in the Departments of Physics, Chemical Engineering, and Chemistry and Biochemistry at UT Austin in January 2005.
His research has made significant contributions within the field of computational materials science where he has focused on the optical and dielectric properties of semiconductors, surface and interfacial phenomena in solids, point and extended defects in electronic materials, pressure induced amorphization in silicates and disordered systems, clusters and nano-regime systems, diffusion and microstructure of liquids, and the development of high performance algorithms to predict the properties of materials. He has published over 425 papers and several books.
Posted: Sept. 17, 2020