Yankeelov receives Best Lecture Award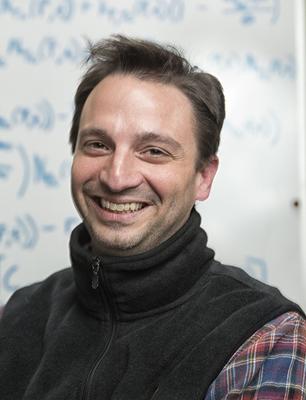 Thomas Yankeelov
Oden Professor Thomas Yankeelov received the 2019 Methods in Clinical Cancer Research Workshop Best Lecture Award.
Considered "the gold standard course for learning about clinical trial design," the intensive workshop offers the essentials of effective clinical trial designs of therapeutic interventions in the treatment of cancer for clinical fellow and junior faculty clinical researchers in all oncology subspecialties, including radiation and surgical oncology and radiology.
Yankeelov was voted by attendees as the best lecturer from among 50 faculty. He served as the imaging expert at the meeting.
Yankeelov is a distinguished senior cancer researcher with expertise in advanced imaging and mathematical modeling. He is a professor in the Department of Biomedical Engineering as well as Diagnostic Medicine and Oncology in the Dell Medical School. He holds the W.A. "Tex" Moncrief, Jr. Chair in Computation Engineering and Sciences IV - Computational Oncology, and he directs the Center for Computational Oncology at the Oden Institute for Computational Engineering and Sciences.
The week-long course is offered annually by the American Society of Clinical Oncology (ASCO) and the American Association for Cancer Research (AACR). It seeks to develop a group of well-trained, experienced clinical researchers whose expertise will foster better clinical trial design. Helping develop that expertise, can speed the introduction of improved approaches for cancer therapy and prevention into everyday medical practice and patient care.
Posted: Sept. 9, 2019