Texas ENGINEER Magazine Features Three ICES Faculty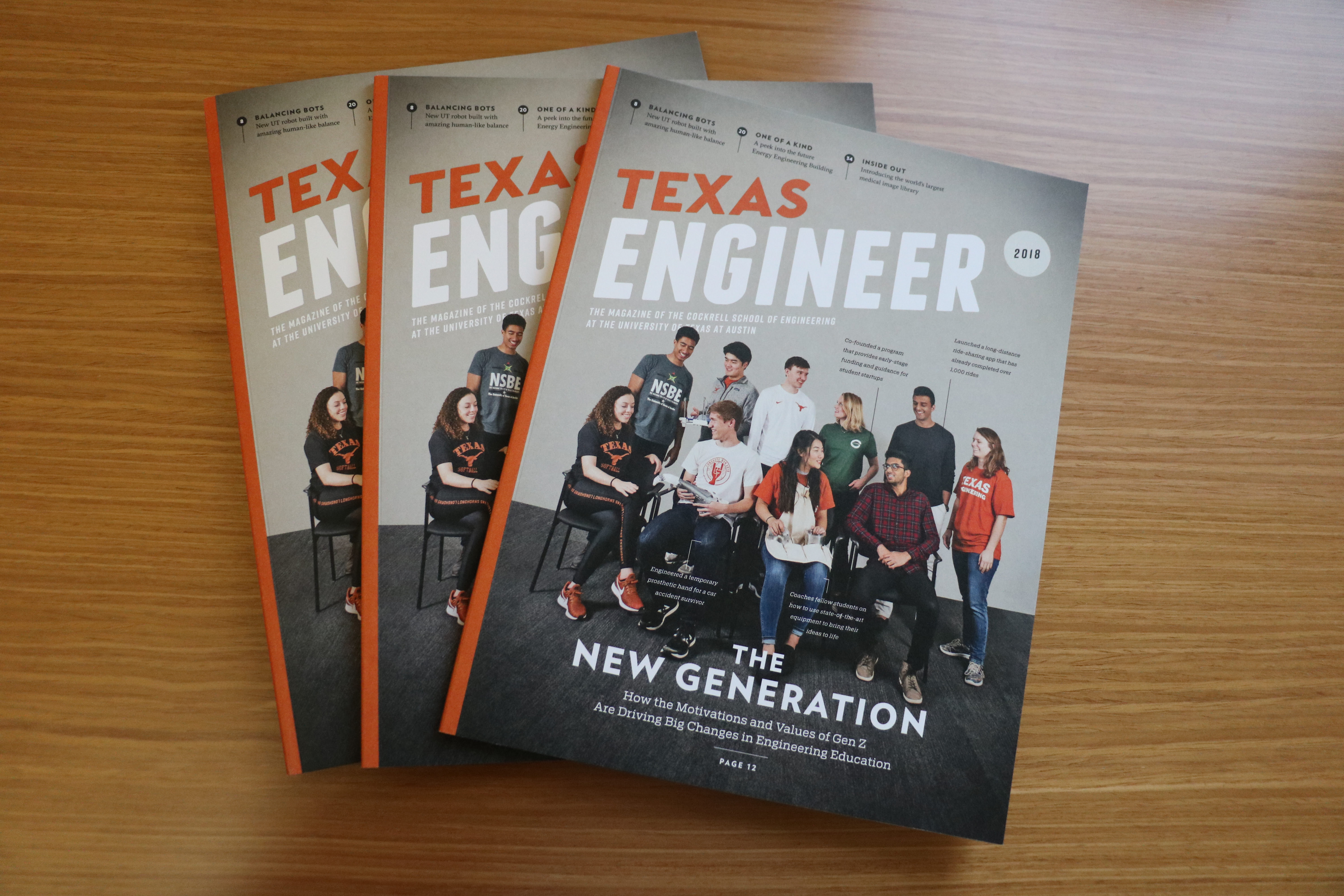 ICES faculty were prominently featured in the latest annual magazine published by UT's Cockrell School of Engineering.
Texas ENGINEER, the annual magazine of UT's Cockrell School of Engineering, featured three ICES faculty in their latest edition: Clint Dawson, Moriba Jah, and Karen Willcox.
Clint Dawson's work to mitigate the effects of Hurricane Harvey on Houston and South Texas through his storm surge models was highlighted in the feature "A Storm Surge of Optimism."
Moriba Jah wrote a piece describing his crusade to inform the public, along with legislators and U.S. STEM leaders, about the growth and consequences of free-floating space debris that continues to pollute the galaxy.
Karen Willcox responded to a Q & A about her vision for ICES, which the magazine characterizes as "a world-renowned organization that has grown into one of the STEM gems on the Forty Acres."
Printed issues are mailed to alumni and friends of the Cockrell School.
Posted: Jan. 29, 2019