NBC features ICES Smartphone app that will help UT researchers study pregnancy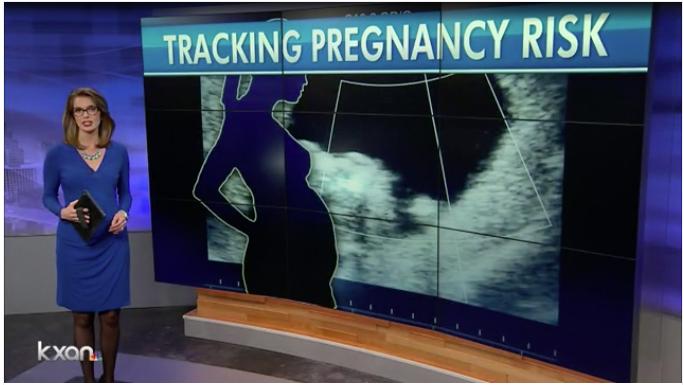 NBC features ICES pregnancy research.
Austin's NBC television affiliate featured ICES research that uses a Smartphone app to study pregnancy. The study is being conducted by a team of researchers and physicians from ICES, Dell Med, and TACC to monitor the activity and behavior of 1,000 pregnant women in the Austin area.
Women in the U.S. are more likely to die from childbirth or pregnancy-related causes than other women in the developed world. About 700 women die each year in the U.S. as a result of pregnancy or delivery complications.
To combat these health issues, the National Science Foundation awarded this $1.2 million Smart and Connected Health grant.
Related Stories:
Smartphones Enable Study to Combat Pregnancy Complications
Posted: Nov. 28, 2018