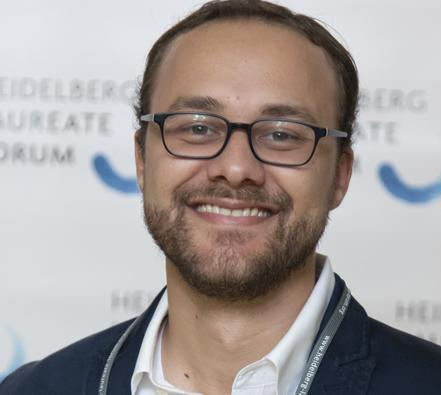 Seminar:
Introducing a dedicated home for computational science from Nature Research
Tuesday, December 1, 2020
12PM – 1PM
Zoom Meeting
Fernando Chirigati
Nature Computational Science, launching Jan 2021, will be a multidisciplinary journal that focuses on publishing research related to the development and use of computational techniques and mathematical models, as well as to their novel application to address complex problems across a range of scientific disciplines. In this talk, Fernando Chirigati, the chief editor at Nature Computational Science, will provide more information about the aims and scope of the journal, the editorial process, and his vision for this journal in the growing field of computational science.
Bio
Fernando Chirigati is the chief editor at Nature Computational Science, a new journal from Nature Research to be launched in January 2021. Before, he was a Postdoctoral Research Associate at New York University. Throughout the course of his Postdoc, his research focus was mainly in the area of scientific data management (applied to different real-world applications), including provenance management and analytics, large-scale data analytics, data mining, computational reproducibility, and data visualization. He has a PhD in Computer Science from New York University, and a BE in Computer and Information Engineering from the Federal University of Rio de Janeiro, Brazil.
(Note: This seminar is being held at a different time.)
For questions, please contact: charlott@oden.utexas.edu
Hosted by Karen Willcox
Media:
Event Stream Link:
Click Here to Watch