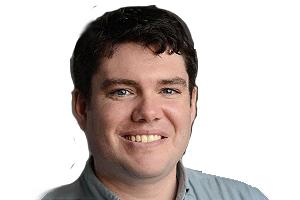 Seminar:
Numerical Methods for Predicting Coastal Flooding With Uncertainty
Thursday, October 8, 2020
3:30PM – 5PM
Zoom Meeting
Kyle T. Mandli
Coastal hazards related to strong storms are one of the most ubiquitous of hazards to coastal communities throughout the world. In particular storm surge, the rise of the sea surface in response to wind and pressure forcing from these storms, can have a devastating effect at the coastline. Changes to the climate only compound the need for predictive tools that can also handle the uncertainty inherent in climate predictions. Computational approaches are of course the go-to tool for dealing with these difficulties but it is a far from trivial problem. The problem is inherently multi-scale, the uncertainties difficult to represent, and the hyperbolic structure of the most well-used set of representative equations, the shallow water equations, presents additional issues when looking for low-rank approximations.
This talk will describe many of these difficulties, where they come from, and what research efforts are attempting to address them. This includes extensions to the shallow water equations, techniques for representing the uncertainty and measuring sensitivity in the problem, and finally how reduce order modeling may help to produce low-rank approximations to hyperbolic equations in general.
Bio
Kyle Mandli is Associate Professor of Applied Mathematics in the department of Applied Physics and Applied Mathematics and affiliated with the Columbia Data Science Institute. Before Columbia he was at the University of Texas at Austin where he was a Research Associate at the Institute for Computational and Engineering Sciences working in the computational hydraulics group. He received his Ph.D. in Applied Mathematics in 2011 from the University of Washington studying multi-layered flow as it applies to storm-surge simulation. His research interests involve the computational and analytical aspects of geophysical shallow mass flows such as storm-surge, tsunamis, and other coastal flooding. This also includes the development of advanced computational approaches, such as adaptive mesh refinement, leveraging novel computational technologies, such as accelerators, and the application of good software development practices as applied more generally to scientific and engineering software.
     **Note:  Please join this Zoom seminar online with the "Audio Only" function (no video)**

For questions, please contact: charlott@oden.utexas.edu
Hosted by Clint Dawson
Media:
Event Stream Link:
Click Here to Watch